Bild.de Racing Manager Manage your own racing team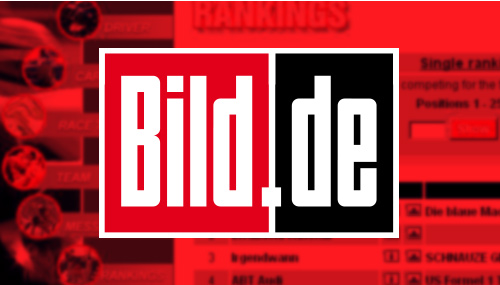 Description
After the huge success of the Football Manager, the Bild.de Racing Manager is Neopoly's second big virtual manager.
Thousands of users set up their own formula 1 team and compete for the Championship in exciting virtual races.
Each team consists of a driver, a car and an initial sum of money: 10,000,000 EUR. Now the task is to train the driver, develop a competitive car and learn the current track details.
Additionally, users can gather together in clans with up to 50 users. In this community, the game is easier to learn, and an additional clan ranking provides long-time motivation.
Keyfacts
Category

Fantasy Manager

Timespan

Mar 2002 - Mar 2003

Client

Bild

Project link

http://en.f1manager.neopoly.com