GrandPrix Champ Pick your own racing team based on real drivers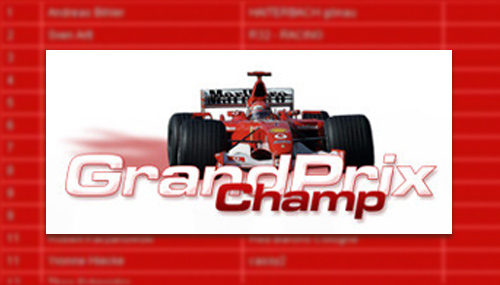 Description
The Grand Prix Champ is a forecast game based on the Formula1 season 2005. Every user is head of a virtual team of eight Formula1 drivers.
During preparation for every Grand Prix, he newly arranges his ten-headed team. According to the forecasted ranking of the drivers, the user receives points. By betting on additional Grand Prix-related events, bonus points can be obtained.
Users can communicate within a forum. Via rankings, attractive prices are awarded.
Keyfacts
Category

Fantasy Manager

Timespan

Feb 2005 - Oct 2005

Client

RTL Interactive