Panini Sticker Album Champions League 2014-2015 Official Virtual Sticker Album of the UEFA Champions League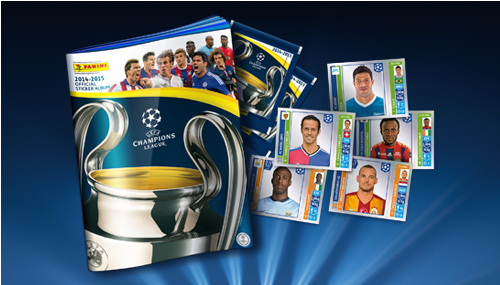 Description
The virtual sticker album for the UEFA Champions League season 2014/15 has been successfully continued. As last year users are collecting their favourite players of the 32 UEFA Champions League teams.
As in the last season user can unlock the virtual packets by entering a code that can be found in the paper versions of the packets or on several internet platforms as promo or bonus code. In addition to that users will get free packets on a regular basis.
To make the game even more attractive there are several new features. The new Swap Stack gives the user an overview about his double sticker that he is going to swap.
The improved swapping process makes it easier to swap his stickers.
This season all new features from the desktop version are also available in the mobile app.
Keyfacts
Category

Stickeralbum

Timespan

Oct 2014

Client

Panini

Project link

http://uclstickers2014.paninigroup.com/