SPORT BILD Bundesliga-Manager 2008/2009 Fantasy manager about the German Bundesliga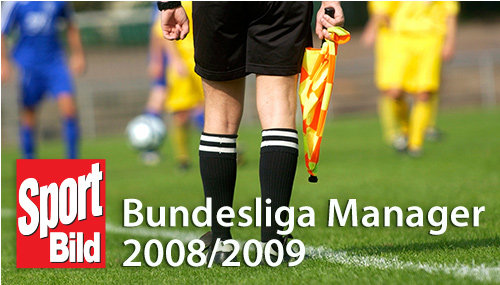 Description
With this project on the German Bundesliga 2008/09 Neopoly continued the successful co-operation with SPORT BILD online that had started in the previous season.
Out of all active players, users can assemble their individual team using a virtual budget of 60 million Euros. Every player has a certain value. The team's success is directly dependent on the real players' success in the league.
The game was re-worked and supplemented by numerous new features and enhancements, like a statistics section, a weekly Top11 team and much more. Lothar Matthäus again stars as VIP user and presents his squad open to all users, while the users have the chance to present their own team in the "experts blog".
Keyfacts
Category

Fantasy Manager

Timespan

Jul 2008 - Jul 2009

Client

SPORT BILD

Project link

http://bundesligamanager.sportbild.de