sport.de - The Quiz Challenge other players to a one on one!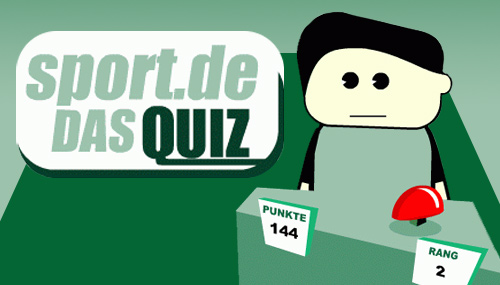 Description
Sport.de – The Quiz is a challenge quiz. Users pick a category (General, Football, Formula1, Ski-jumping, Olympia) and a level of difficulty and answer to five questions. Afterwards, they challenge another user via e-mail or general challenge.
After both users have given their answers, they can look at their virtual quiz show. A moderator poses the (now known) questions and evaluates the users' answers. Points are awarded for quick and correct answers.
Via a character generator, users can customize their avatars individually. Apart from type, hair, nose, mouth and eyes the skin colour can be adjusted as well.
Every month 150 € can be won, and the best player of the year gets 1000 €. Users can employ their Standard RTL login, no further registration is necessary.
Keyfacts
Category

Quiz Games

Timespan

Aug 2003 - Jul 2005

Client

RTL Interactive