Panini FIFA 365 Adrenalyn XL™ 2016 Official trading card game!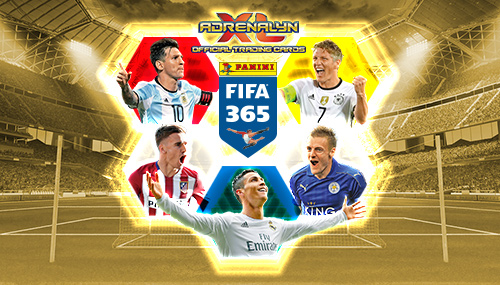 Description
The second edition of our Adrenalyn XL 365 card game for the European football season.
The online and mobile game, developed for Panini, is based on our multiplayer card game platform. Users from all over Europe compete against each other with their individual decks. They create their line-ups with football players from the best European leagues and National teams.
The platform got a new design and new ideas for the gameplay. The users will be classified every month in a specially designed level system to keep the fun at a consistently high level. One of the newly designed gameplay innovations is the daily task challenge. The users get new rewards by managing the challenges.
About our multiplayer card game platform.
Our multiplayer card game platform is applicable for nearly every topic from sports to monsters and vehicles. Users compete against each other with a collection of cards in real-time matches on their desktop or mobile devices. They can join the game in 1-vs-1 matches and tournaments or play the single player campaign with an offline league.
Gameplay according to Panini Adrenalyn XL Card Game.
Users create their own line-up with soccer players by activating their real Panini Adrenalyn XL cards or by buying players with earned coins.
The line-up will be shown on a game board which looks like a soccer field. The users pick a card to attack the opponent and decide which value to use (attack, defense, game control).
The aim of the game is to beat the opponent's line-up with the own players. Users earn coins for won matches and achievements. They can use the coins for buying additional players or modification cards in the virtual market.
Related
Keyfacts
Category

Adrenalyn XL

Timespan

Aug 2016

Client

Panini

Project link