Sticker album World Cup Brazil Virtual sticker collection for the 2014 World Cup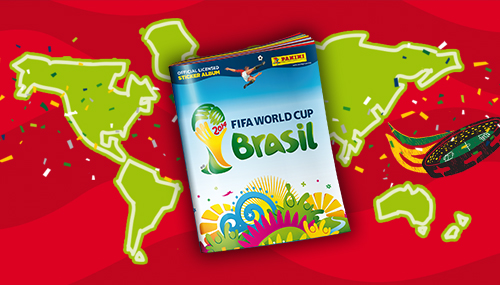 Description
Virtual sticker album for the Brazil World Cup 2014. Users therefore can have double fun collecting their favourite players.
Like in the paper version users can open packets that include three stickers. The user can unlock the packets by entering a code that can be found in the paper versions of the packets or on several internet platforms as promo or bonus code. By inviting friends users can get additional free packets.
Exchanging stickers gets awarded. For each first exchanged sticker of a World Cup country the user gets an extra fan sticker. The 32 stickers can be glued into the end of the album.
By completing his album and teams, by successful exchanges with other users and by completing tasks in the challenge area the user gets trophies as well by which he can receive further free packets.
Users can at any time share their received stickers and unlocked fan stickers with their friends via Facebook and Twitter and can invite friends via e-mail.
As soon as all stickers have been glued into all album pages the collecting will be awarded with a download. The user can download the virtual album as PC or Mac version.
Keyfacts
Category

Stickeralbum

Timespan

Dec 2013

Client

Showcase