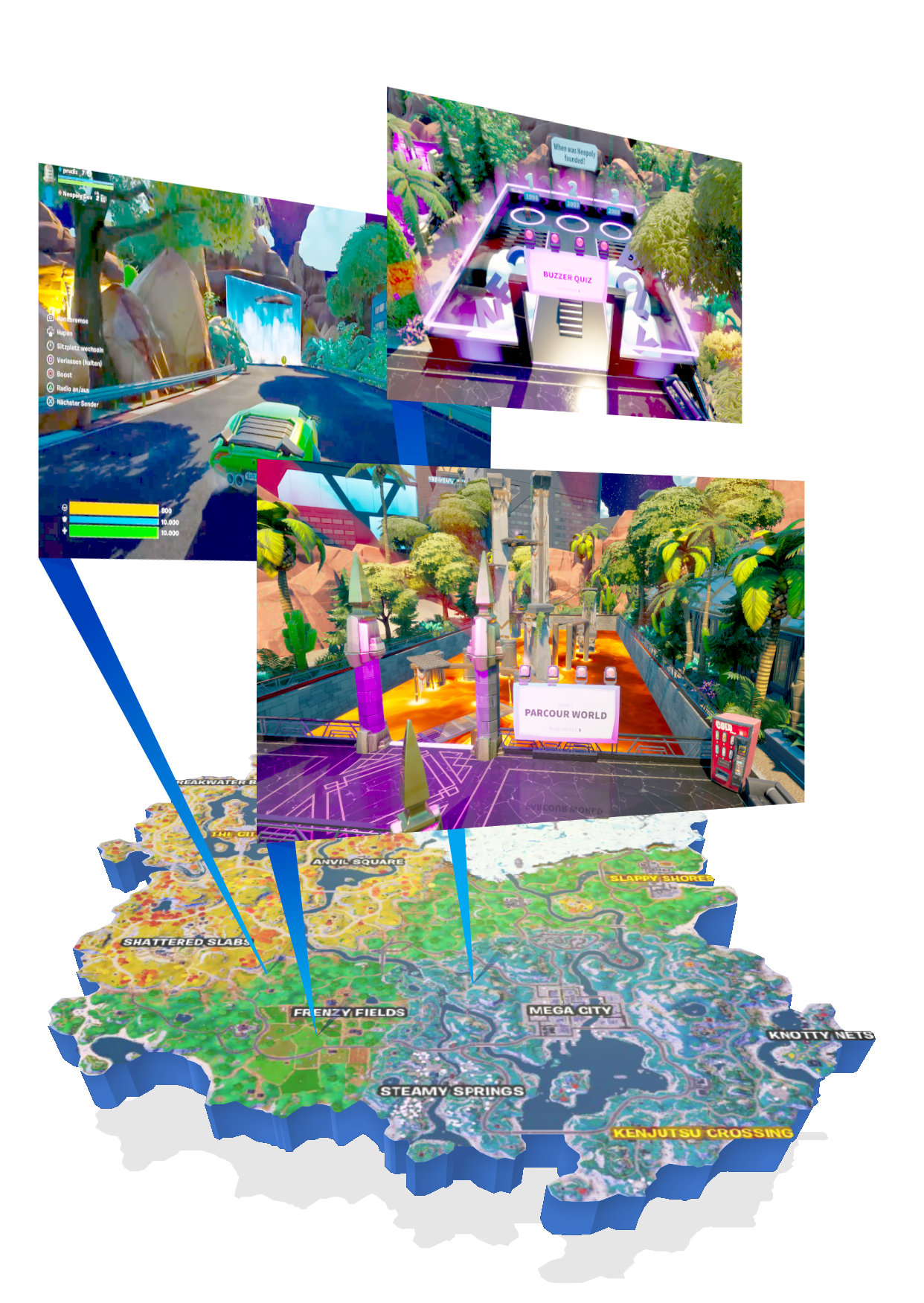 Your own Fortnite map featuring your brand's identity
If you have a new product or are looking to boost your brand awareness, it's important to consider Gen Z as a key target demographic. With that in mind, we'd like to present you with an exciting opportunity: the chance to create your very own Fortnite map featuring your brand's unique identity and products.
Our flexible game modes allow for a wide range of possibilities, from traditional hide and seek games to challenging jump-and-run parkours and even quiz games. There are virtually no limits to what you can do!
If you're interested in learning more about the possibilities available to you within Fortnite, please don't hesitate to contact us. We'll be happy to provide you with all the information you need.