Panini Adrenalyn XL™ Champions League 2013-2014 Official trading card game of the Champions League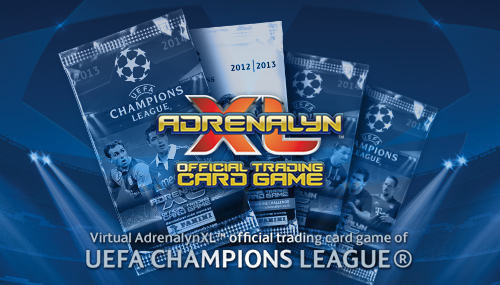 Description
Play the online version of the AdrenalynXL card trading game. Set up a football team with special values on every position. The game is played in eleven rounds.
Users unlock new cards for the game by entering codes found on the real cards backsides.
Starting from the locker room, the user can now challenge other users' teams and win cards from them. By picking a card from the own team which is invisible to the other user a challenge can be posed. The other user then decides which card will compete. The winner of the round can decide with which card to continue. The winner after eleven rounds will receive points.
Users can share their unlocked cards via facebook and twitter with their friends. Inviting friends with social media or e-mail rewards extra achievements and ingame coins that can be used in the virtual store.
Related
Keyfacts
Category

Adrenalyn XL

Timespan

Oct 2013 - Jul 2014

Client

Panini

Project link

http://panadcl.paniniadrenalyn.com/